9 Hairstyles Of The Beautiful Brad Pitt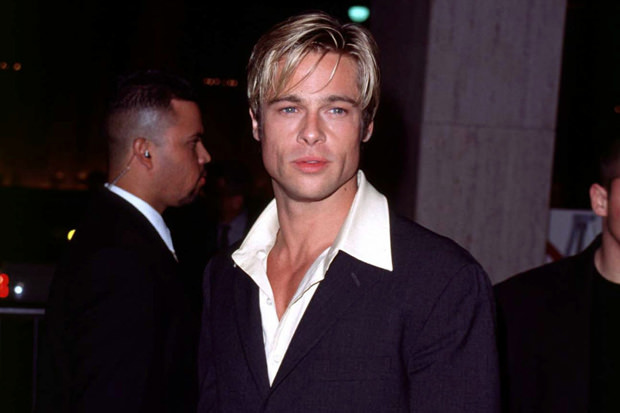 Ah, Brad Pitt. Undoubtedly one of the sexiest men to appear on screen, projected from Hollywood to the world in a blur of sophistication and cool. Of course women everywhere swoon and we know why, those baby blues are simply to die for. Let's take a look at the many red carpet hairstyles of our favorite movie star and see if those luscious locks can't make us swoon some more.
1. The Seven Years in Tibet premiere
Fresh faced and sporting a mop of growing-out-ash-blonde colored hair, the side sweep that was so 90s suited Brad's more manly shaped face and softened his sultry stare.