Kanye West Steals Kid Cudi's Beats For Yeezus Album!?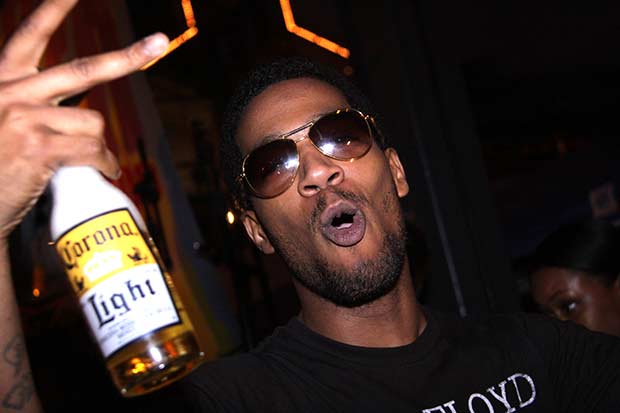 Rapper Kid Cudi must have been quite surprised to find out his vocals had been used on Kanye West's hit Guilt Trip.
To be honest, who wouldn't be?

After five years of collaboration, Kid parted ways with West's music label G.O.O.D., but the unforeseen guest appearance on West's album Yeezus was definitely a shocker.
Kid told Complex magazine, "The vocal that I did on that song was a couple years old..."
"I discovered that I was on the song via Twitter. I saw kids hitting me up, like, 'Are you on Guilt Trip?!' or saying 'Great job!' and I'm like, 'What the f**k is everyone talking about?'"
Cudi admitted to having mixed feelings when he first heard about the track, but eventually anger prevailed as Kid explains,  "Part of me was flattered, like, 'It's kind of cool that he thought of me.' Then I started thinking about it more. It was like, 'Why not call me and have me come in there and give it (sing it live)?
Why underuse me? Why put four bars of vocals to coax my fans into thinking this is a legitimate Kid Cudi feature on this song and it isn't…?'"
"It's weird. I don't know how to feel but I would've much rather been off that song. I don't care to be on people's songs like that, unless it came from a legitimate session where we're all vibing and have an idea."