Stars Pay Tribute To Philip Seymour Hoffman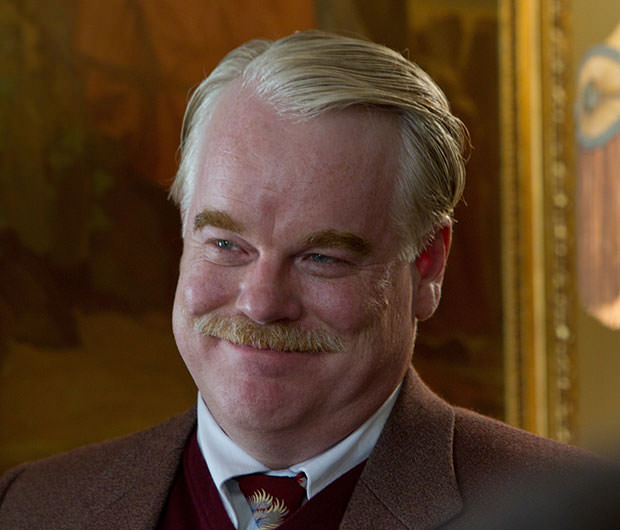 As the shocking news continues to spread, and new details are being revealed, many Hollywood stars have taken to Twitter to express their thoughts and feelings towards the direful death of one of Hollywood's greatest actors.
The 46-year old thespian and award-winning actor Philip Seymour Hoffman was found dead last night, Sunday 2, in his New York apartment from what now seems to be heroin overdose. Hoffman has long battled with drug abuse, but has been sober for over two decades until 2012 when he relapsed.
His body was found by his assistant and a friend who became concerned when they couldn't get hold of the Capote star. With his tragic death, the actor has left behind his 15-year long girlfriend Mimi O'Donnell and their three children – son Cooper, and two daughters, Tallulah and Willa.
With Hollywood dealing with the sudden loss of one of their most masterful members, many took time to convey their condolences.
Jim Carrey was one of the first people to take to Twitter, writing, "Dear Philip, a beautiful beautiful soul. For the most sensitive among us the noise can be too much. Bless your heart."
While Elijah Wood wrote, "heartbroken and shocked. what a true loss. rest in peace, Philip Seymour Hoffman."
Hoffman's Hunger Games costar Sam Claflin added, "PSH – I am genuinely shocked, saddened and speechless. A truly wonderful man, with a magical touch. My hero. Thoughts are with his family."
It's understood that Hoffman had seven day left of filming on the two upcoming Hunger Games installments, where he played Plutarch Heavensbee, and the Hunger Games officials also voiced their thoughts. "Philip Seymour Hoffman was a singular talent and one of the most gifted actors of our generation. We're very fortunate that he graced our Hunger Games family. Losing him in his prime is a tragedy, and we send our deepest condolences to Philip's family."
An official statement has been released by Hoffman's representatives, stating, "We are devastated by the loss of our beloved Phil and appreciate the outpouring of love and support we have received from everyone."
"This is a tragic and sudden loss and we ask that you respect our privacy during this time of grieving. Please keep Phil in your thoughts and prayers."
We too here at Celebzen are very saddened by this news, and our thoughts go out to the Hoffman family.