10 Hairstyles Of The Beautiful Brad Pitt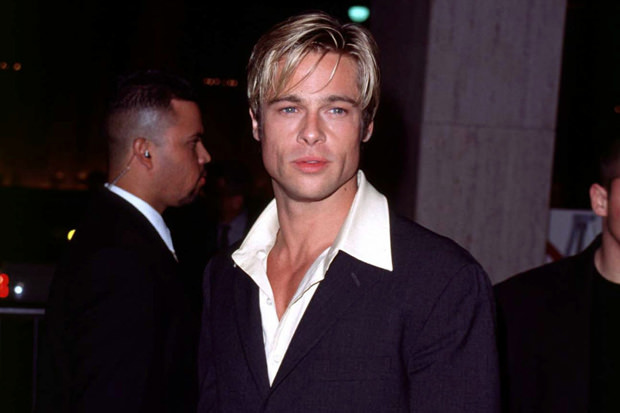 Ah, Brad Pitt. Undoubtedly one of the sexiest men to appear on screen, projected from Hollywood to the world in a blur of sophistication and cool. Of course women everywhere swoon and we know why, those baby blues are simply to die for. Let's take a look at the many red carpet hairstyles of our favorite movie star and see if those luscious locks can't make us swoon some more.
1. The Seven Years in Tibet premiere
Fresh faced and sporting a mop of growing-out-ash-blonde colored hair, the side sweep that was so 90s suited Brad's more manly shaped face and softened his sultry stare.
2. Meet Joe Black premiere
One year later, Brad has ditched the dye job and steps out in a more rugged style, going for the short back and sides, yet long on top mess that suggested that he'd just climbed out of bed.
3. Spy Game premiere
We fast forward three years to find that Brad has tidied it up a bit, but has opted to dye those tips ash blonde, looking a little bit more playful than before, whilst maintaining that steely blue gaze that makes our pulses racing.
4. Ocean's Eleven premiere
Just one month later and the short tidy mess of the previous premiere grew out completely to reveal a more touchable, barely-styled barnet.