Shia LaBeouf Opens Weird Art Installation Titled #IAmSorry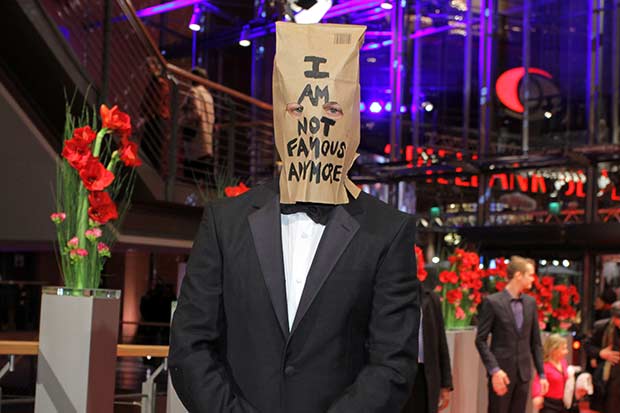 Stephan Schraps/Future Image / WENN
So far, no one knows what exactly is happening with Shia LaBeouf, but his weird behavior continued yesterday with a bizarre art installation in LA. Whatever he's doing, it's surely getting him a lot of media attention.
During the Berlin International Film Festival he appeared wearing a paper bag with the words "I am not famous anymore" over his head, shortly after he left a press conference for his new film, Nymphomaniac, answering only one question with a strange quote.
On Tuesday, he opened an exhibition in Hollywood titled #IAmSorry. His show was set at 7354 Beverly Boulevard where his fans and curious passersby attended something like a press conference with a person, who wore the same bag as Shia in Berlin. It's not confirmed yet, but many believe it was LaBeouf under the bag.
Shia's weird behavior started last year with a hired skywriter who wrote an apology to animator Daniel Clowes after his short movie, Howard Cantour, was criticized for plagiarizing a graphic novel by LaBeouf.
However, it seems skywriting was so interesting to Shia that he hired a skywriter once again to spell out his remarks about Hollywood, as well as to hit back at Jim Carrey for making fun of him at the Golden Globe Awards.
We don't know what Shia is up to, but we hope he knows what he's doing.